The Oatman family, comprised of parents, Royce and Mary, and their seven children, Charity Ann, Lucy, Lorenzo, Mary Ann, Olive Ann, Roland, and Royce, joined a wagon train in 1850 led by James Brewster, a leader in what we refer to as the Mormon Church. The Oatman children ranged in age from one to 17.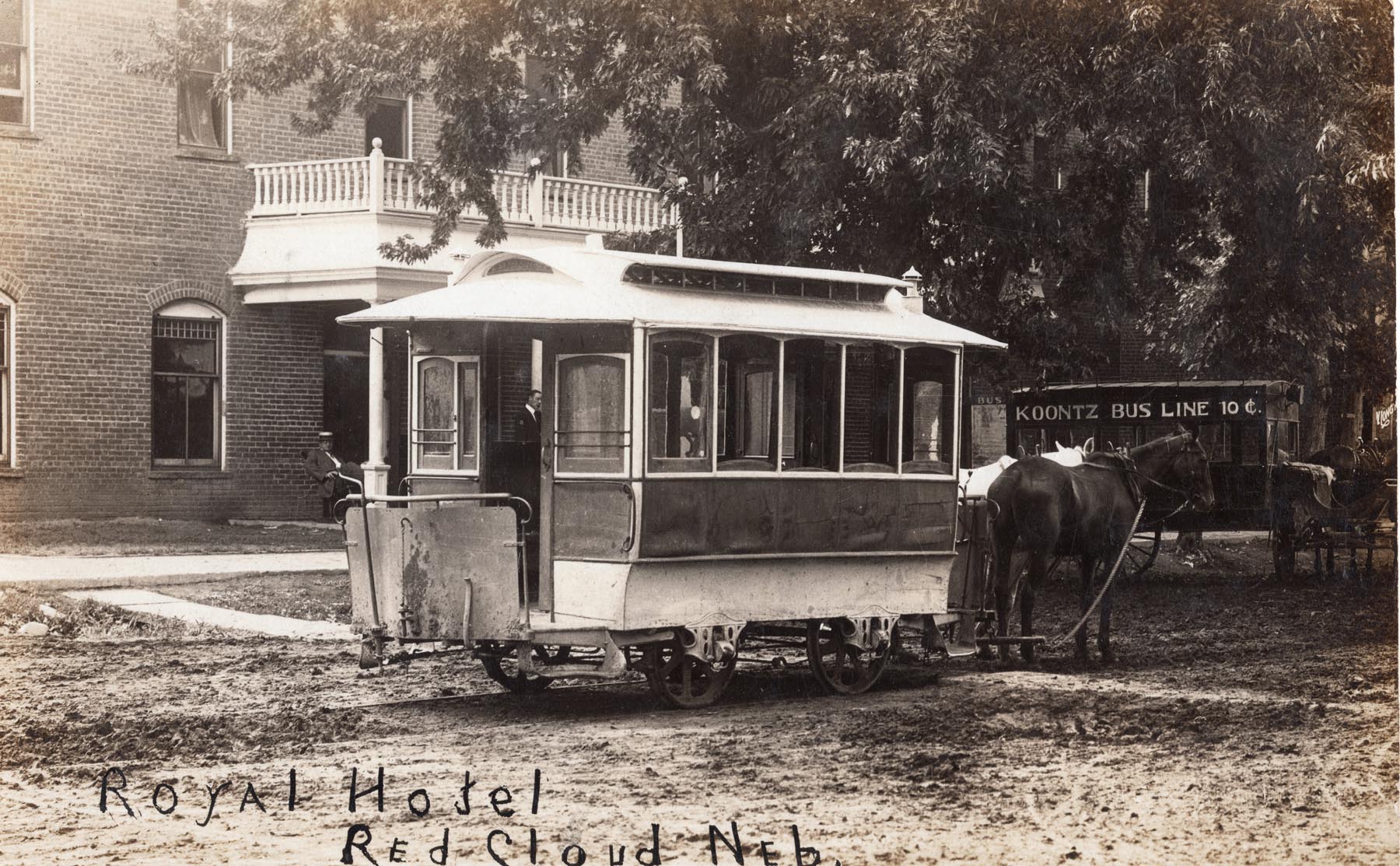 Due to disagreements with other church leaders, among them Brigham Young, Brewster and the "Brewsterites" (others following his philosophy) broke away from the mainstream Latter Day Saints Church. His intention was to lead those who followed his thoughts to southern California. He was convinced that this was the actual intended place of gathering for those of the faith. However, en route dissension increased within the travelers, and around Santa Fe, New Mexico Territory, the group divided into two factions – one group following Brewster on his northern route and another group which followed the southern route. Royce Oatman eventually assumed command of the latter.
At Maricopa Wells, the Oatman group was warned of various possible life-threatening dangers facing them the next leg of their journey. Still a few traveled on, among them the Oatmans. Eventually the Oatman family was left to travel alone and were soon the victims of an Indian attack. This resulted in an almost complete annihilation of the family. The near-fatal attack became known as "The Oatman Family Massacre,' an event which time has recorded as one of the greatest atrocities of southwestern history.
By the end of the attack, seven of the family members had been bludgeoned and left for dead and the remaining two, Olive and Mary Ann, had been taken captive by their attackers, the Yavapais. Olive, 14, and Mary Ann, 7, were enslaved by this group, but within a year had been traded to the Mohave Indians. During this time of their captivity they were thought to be treated humanely. As was the tribe's custom, both were tattooed on their chins and arms. However, the Mohaves later encountered trying circumstances. These caused much starvation among the tribe members and many died, including Mary Ann.
Miraculously, despite being clubbed numerous times in the head and dumped over an embankment, one of the other children, Lorenzo, had survived. After grueling travel, which was sometimes accomplished by crawling, and literally no nourishment, the teenager finally reached safety.
Through various efforts, Olive and Lorenzo were eventually reunited. At that time, the two siblings embarked on a lecture circuit which took them around the country. A book entitled Life Among the Indians by Royal B. Stratton recounted their travails. Although considered embellished by many, it became a best-seller, with over 30,000 buyers. Royalties from the publication allowed the two of them to further their educations.
Both eventually married. Olive and her husband, a cattleman, lived in Texas. Lorenzo and wife, Edna, along with their only surviving son, Royal, eventually settled in Red Cloud, Nebraska, and established "Hotel Royal."
– by Suzi Yost Schulz