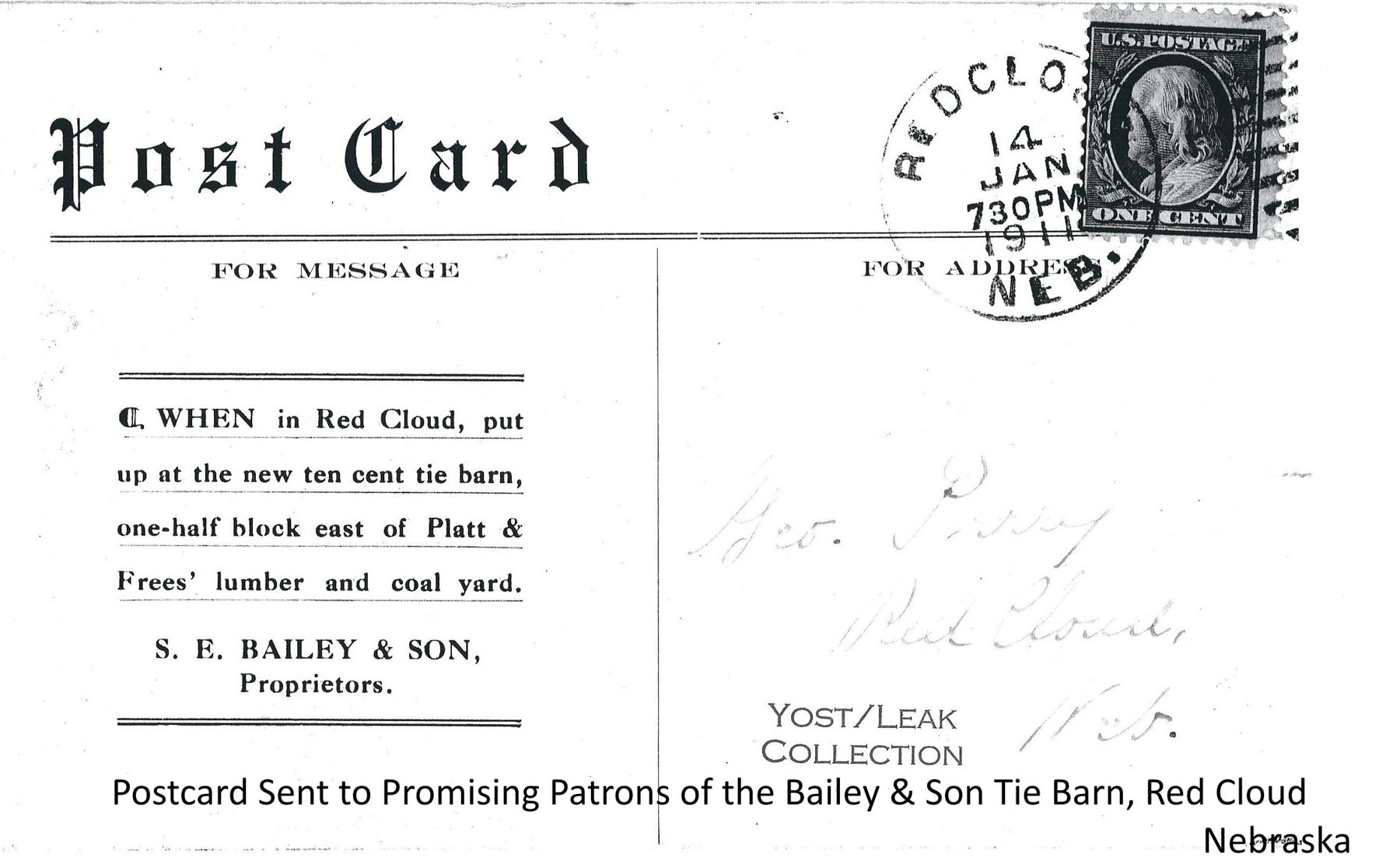 Arriving in 1910 and purchasing seven lots on the northwest corner of East Third Avenue and Elm Streets, S. E. Bailey and his sons intended to erect a tie barn to better serve the needs of Red Cloud. It appeared that they thought of everything, from its construction of concrete block which was durable and pretty much maintenance free and cooler in hot weather to a fireproof roof. They had even come up with an advertising campaign to kick things off! Unfortunately, those needs were in the process of changing and change was lurking around the next corner – not that of the tie barn but that of a garage. They opened their facility in January of 1911.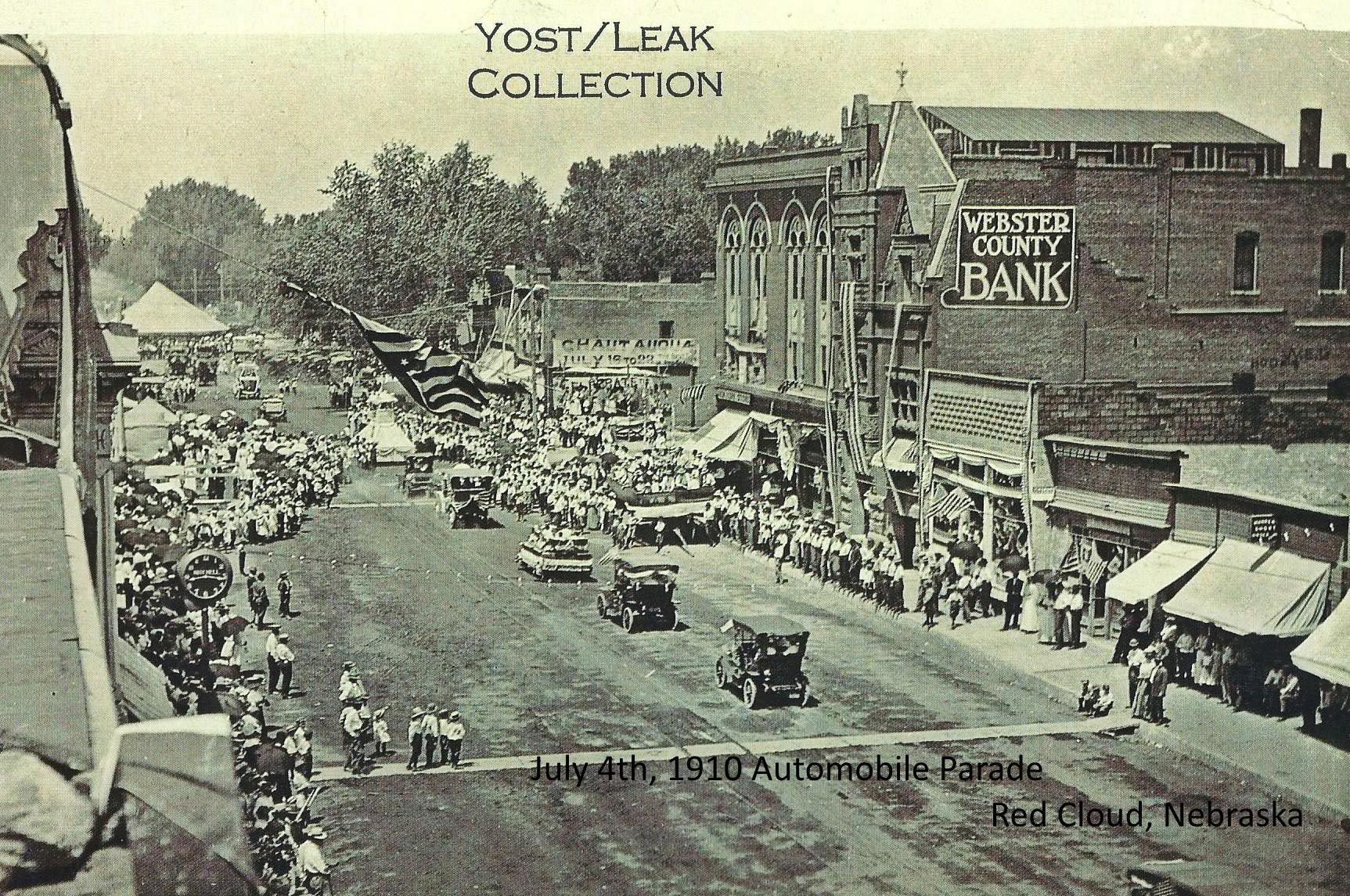 Enter the automobile, the horseless carriage, the tin Lizzy, . . . They could call it whatever they wanted, but regardless, it was here to stay and change history it did! Even though various attempts were recorded that stated a lack of acceptance, many applauded its arrival. It could probably be assumed that the Baileys might have been members of the former. The first car to appear on the streets of Red Cloud did so in 1907 and by 1910, the town was having its own automobile parade. The years that ensued recorded just how much automobiles impacted the lives of Red Cloud's citizens. By 1911, Webster County was home to 34, and by 1918, a whopping 857!
Despite the quick rise of auto usage during that time, farmers and others such as dray men and other related enterprises had the need for such facilities well into the 1920's and 30's. Many farms in the area used horses extensively for various purposes prior to and some after WWII. Not much is recorded regarding the use, or lack of, the tie barn over the next ten or twenty years. However, all of their efforts were not wasted over what some may have considered a dinosaur of a structure.
As was mentioned earlier, people's needs change over time. Set your clocks ahead to 1930's. The bouncing berg (Correction: Due to the 1935 flood, they were soon to be just trying to keep their heads above water, literally!) of Inavale, six miles to the west is in need of a gymnasium to shelter their aspiring young athletes as they learn new basketball skills and participate in various activities. It was the "Dirty Thirties." Men were out of work. Not every pot had a chicken. Materials weren't easy to come by – unless of course they were items such as sweltering heat, dust, grasshoppers, and money in the bank that wasn't any good!
Enter Bailey's Tie Barn:
Durable, Maintenance-Free Materials, and in Quantity!
Throw in a willing workforce and a government program such as the Works Progress Administration (WPA) to support them.
Result: A NEW GYMNASIUM FOR INAVALE HIGH SCHOOL!
Such a story once again demonstrated an old adage,
"One man's trash is another man's treasure!"
– by Suzi Yost Schulz