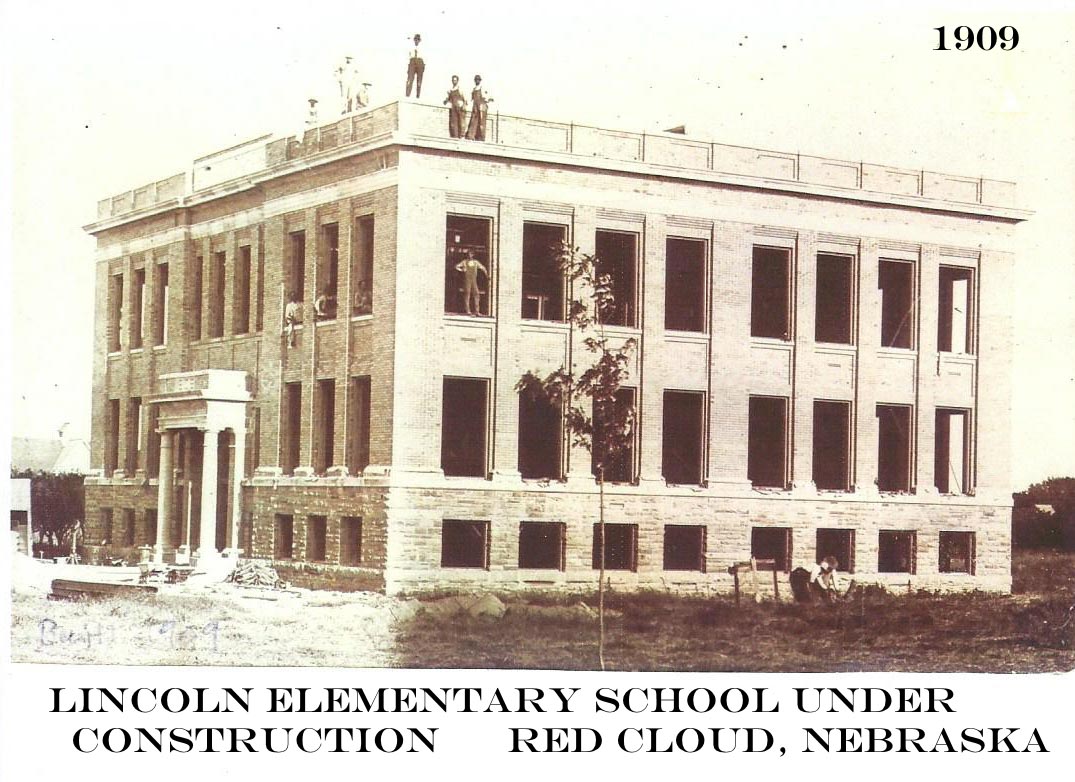 With the laying of the first brick on Red Cloud's main street in 1916, the nostalgia associated with downtown Red Cloud may have been changed forever. Directing the labors associated with the operation was John Foster, who had also supervised and helped to lay the sandstone and bricks on the first Lincoln Elementary School located at West Fourth Avenue and Cherry Street in town.
Arriving in Red Cloud sometime prior to 1880, John Foster was one of the first known African-Americans to settle in the community. Born a slave, he had come from Virginia. A short time after his arrival, he was joined by his wife and children who were very active in the community and especially the Baptist Church.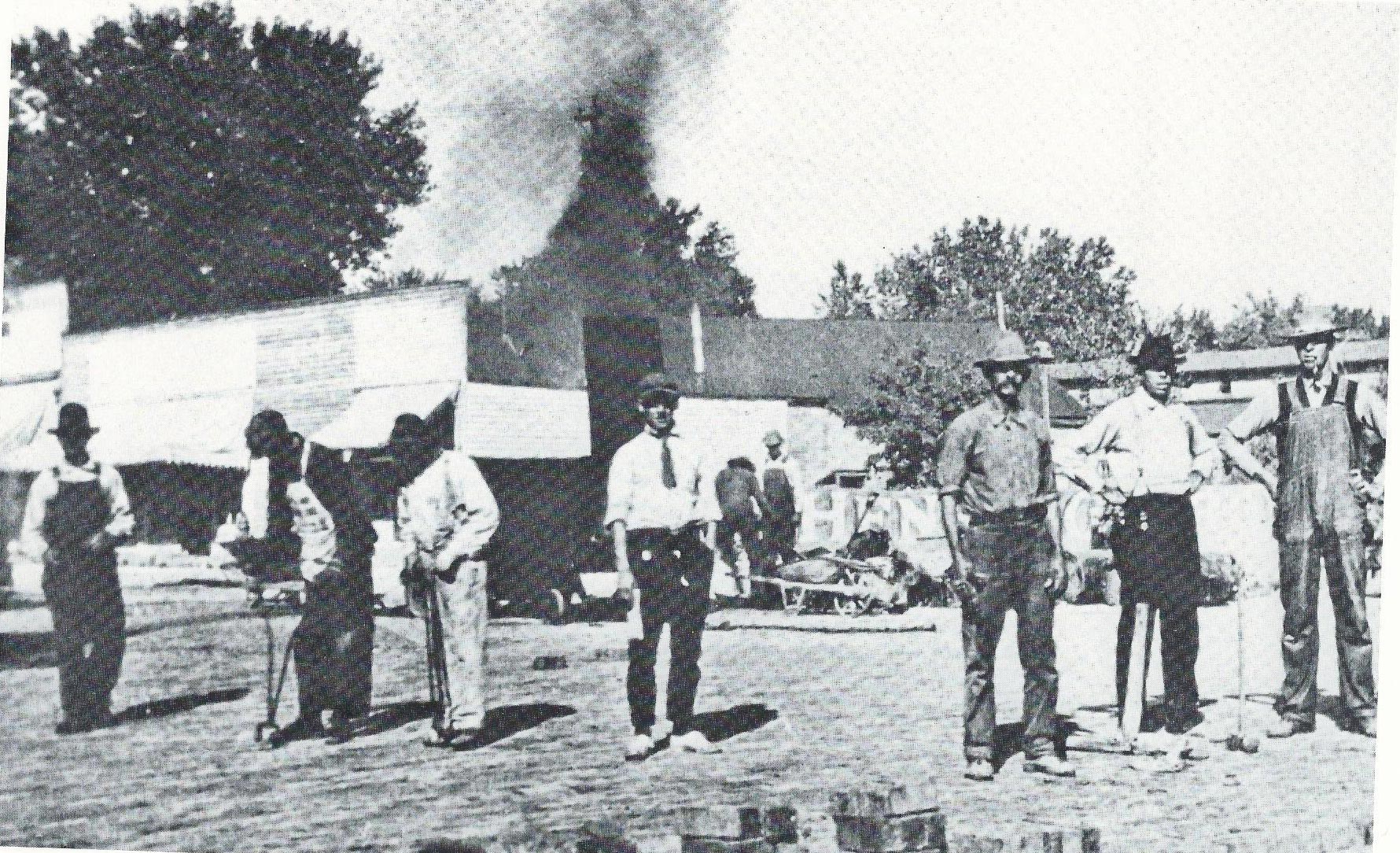 The first automobiles had started traveling the streets of Red Cloud around 1907 and by 1911 there were 34 automobiles in Webster County. This number was going to explode to 857 in 1918 and we were just about there! Red Cloud had hosted its first automobile parade as early as 1910. Mud, deep ruts, and other obstacles, most likely agitated a discussion of a more desirable surface. Even though the streets had at times been less than desirable, horses were usually able to traverse such conditions. The city council had contemplated various surfaces for the downtown areas for some time. They had also done their homework, discovering that a brick surface was superior, as other surfaces could not compete with the longevity associated with one of 8" X 4" brick pavers.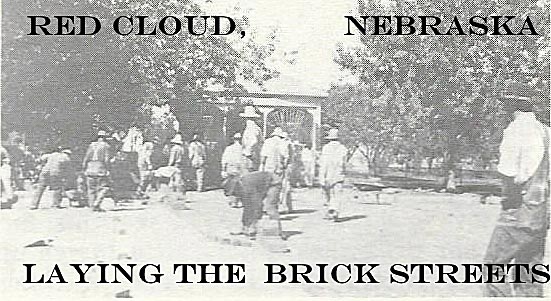 Since being laid around 100 years ago, the downtown brick surfaces have been untouched except where they were disturbed when issues with underground sewage pipes needed addressed. However, now in need of restoration, they have been proven the cheapest highway surfaces maintained in the State of Nebraska.
– by Suzi Yost Schulz