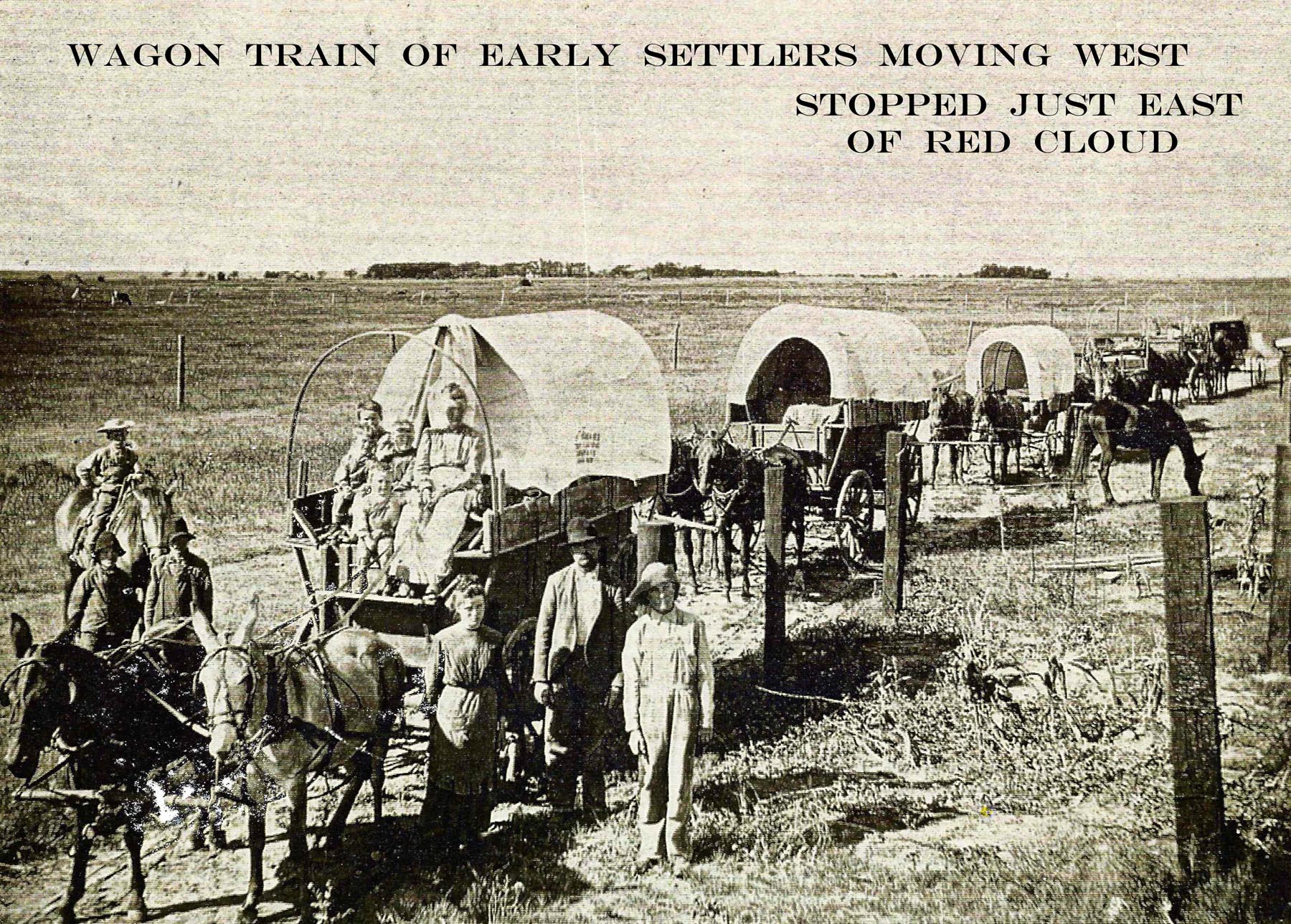 Following the formal establishment of the town of Red Cloud in 1871 there was still much settlement to take place. According to a May 1874 issue of The Red Cloud Chief, long strings of cotton covered wagons were passing through the settlement every day. It went on to say that many were stopping and purchasing available railroad lands in the area. Since many homestead claims had already been filed in the area, those wanting homestead lands of equal quality to those already claimed in the area were forced to try their luck farther west. For the most part, the only local homestead lands available were without timber or running water.
Various fliers, advertisements, and even whole newspapers were devoted to area settlement efforts. These were not only sent to points in the eastern United States, but to Europe as well. One handbill printed for the cause read:
"Come to Webster County where the wind pumps the water,Where rain follows the plow, and where the cows chop the wood."
While enticing for the naive, the early settlers who were already in the process of acclimating, balancing survival, and conquering a new frontier hopefully found at least a little humor in such words.
Some may have questioned why early settlements like the Red Cloud stockade were successful. Simply stated by a second generation pioneer, it was felt that success had occurred not because the early settlers were doing the things they liked to do, but because they were liking the things they needed to do.
The life of an early pioneer was by no means easy. Besides the efforts that alone had to be put into daily survival, they also encountered many hardships. These included prairie fires that reached 40 miles across, blizzards, grasshoppers that devoured everything in sight, sweltering heat, primitive living conditions, tornadoes, drought, flooding, as well as other factors. The lure of a new future and the possibility land ownership were only made possible by the settlers' abilities to work together to overcome a multitude of obstacles.
Just over ten years later in October of 1884, the same Red Cloud newspaper chronicled the schooner movement, affirming the lack of local land available. It told of 100 to 150 prairie schooners traveling through weekly, and that fifteen were seen passing through on Sunday alone. The reporter also spoke of the tremendous rush west as it wouldn't be long before available public lands would be a thing of the past.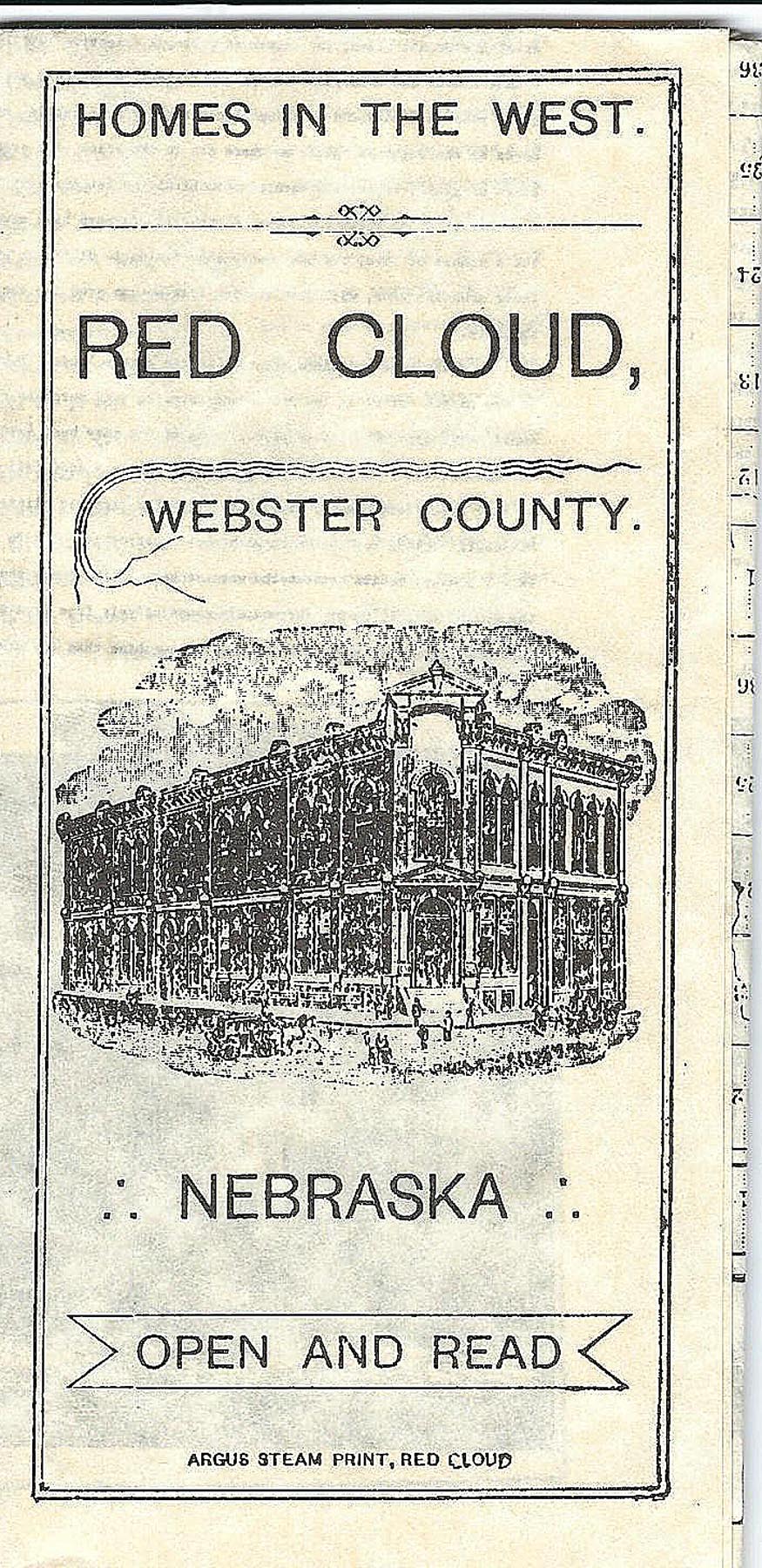 Despite good lands being already spoken for, the efforts to attract new settlers did not stop. Railroad lands were still available, and there was a great need for settlers who could offer necessary services and other amenities for the general public. Therefore, largely due to the efforts of forward thinking men such as Charles W. Kaley and James L. Miner, brochures such as the one shown here were widely distributed. The brochure shown dates from the late 1880's.
– Suzi Yost Schulz