Arguably the most ornate structure in the Mainstreet Historic District, the Farmers & Merchants Bank was reported to have been one of the more costly banking buildings in Nebraska by the time it was completed in 1889. Specifications and plans were drawn up in Lincoln, Nebraska. Along with brick, it was constructed of Colorado sandstone, also known as arkrose. The brick used was produced locally. The "red rock" pieces were cut to specification in Colorado, shipped to Red Cloud by rail, and reassembled into the structure you see today. It is unclear if the sculpting of some of the sandstone pieces occurred in Colorado or was done in Red Cloud, as many expert stone sculptors were associated with local marble and granite businesses.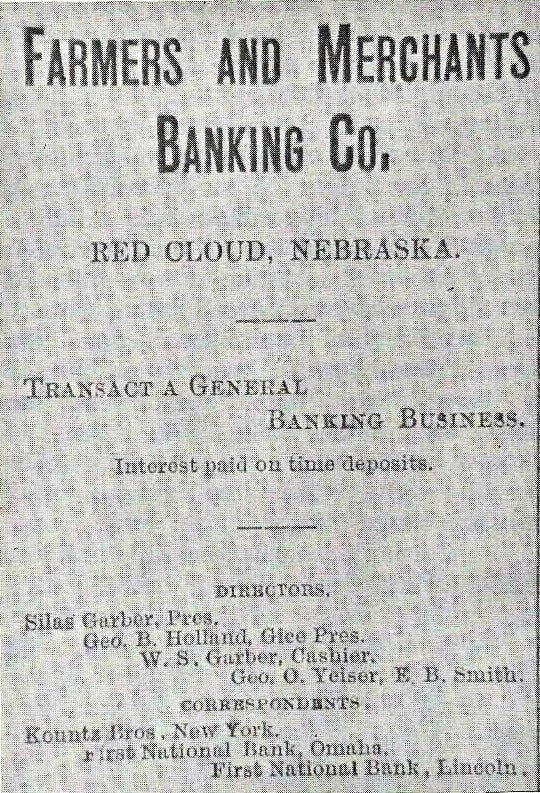 The bank was established in 1886. Silas Garber, the town's founder and twice elected Governor of Nebraska (1875 and 1877) was the owner. He also served as the bank's president. Others involved in organizing and leadership of the bank were George B. Holland, William S. Garber, George O. Yeiser, and Edmund B. Smith.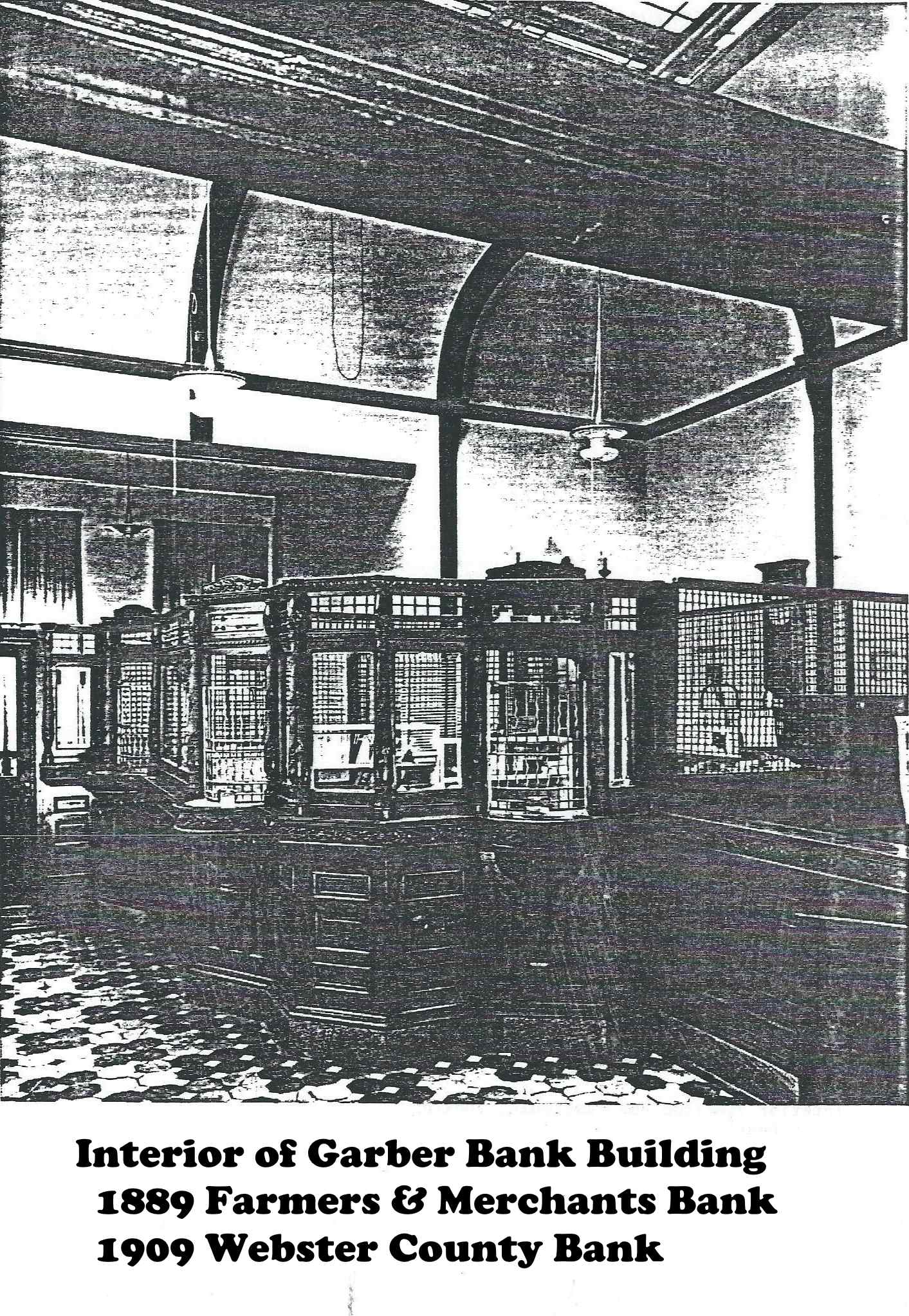 The building's interior was as well appointed as its exterior. Some of the interior features included exquisitely curved wood, a multitude of ceramic and hardstone tiles, and a curved vaulted ceiling that culminated in a skylight. These features were accentuated by teller cases of carved oak and tastefully turned brass. Both the main and lower levels included large walk-in vaults. Two of the carved fireplaces accented with ceramic tile still exist. A fire in 1890 damaged the interior. However, by May of that year it was reported that all repairs had been made and the building's interior was even more beautiful than it had been at the time of its completion the previous year.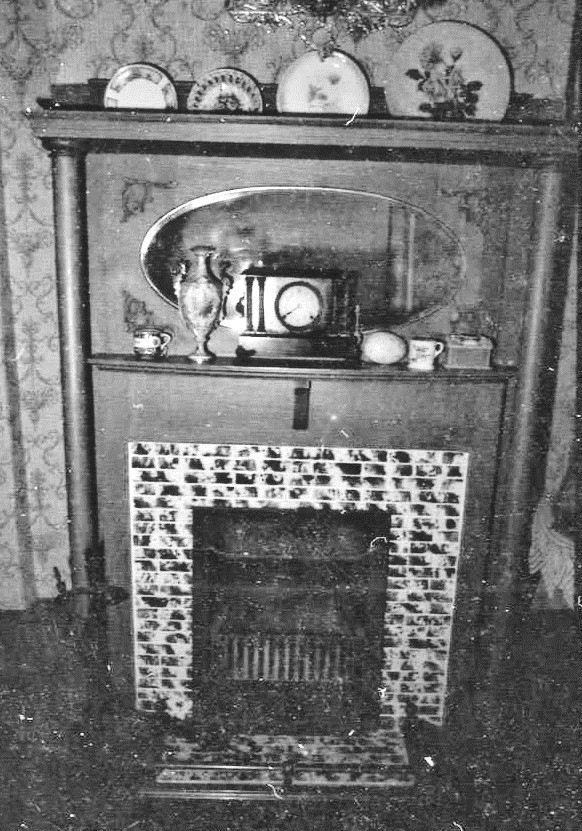 Low farm prices, a continued drought, a recession, and the Garber family's substantial (and unfortunate) involvement in city's electrical plant operation were all contributing factors to the bank's closure in 1893. A June 28 1893 issue of The Red Cloud Chief informed readers that,
"The F & M Bank folks have gotten materials arranged now and have put up their securities to depositors. The deeds run now to C. W. Kaley as trustee and to Mayor Wiener as custodian. The Chief predicts that the depositors will be paid in full and that the bank will resume business before long."
Despite this prediction the bank was not able to reopen. With his wealth now decidedly impacted by such a gesture and failing health, Ex-governor Garber was never able to recover from these reversals. It appears that he was not involved in any future banking endeavors, and he died in 1905.
– by Suzi Yost Schulz