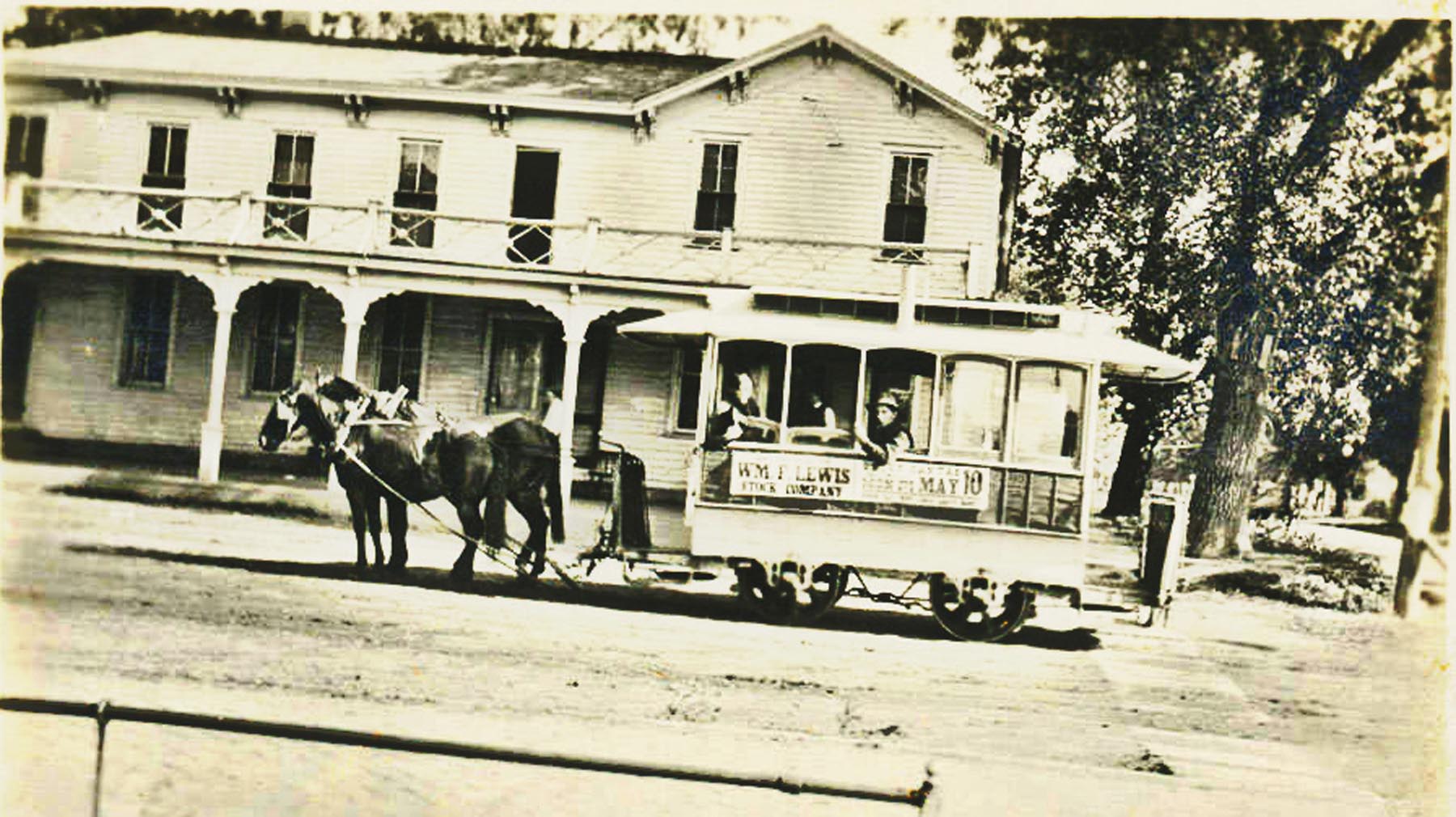 The Hollands, George and Libbie, had come to Red Cloud in 1878 and operated a restaurant on North Webster and served a brief stint as operators of the Gardner House directly across the street south. They served as Cather's prototypes for Johnnie and Molly Gardener in My Antonia.
Using earnings from these past endeavors, they purchased Zeiss' Boys Home Hotel in 1884. At a purchase price of $4,000, it was located on the northwest corner of the intersection of East Fourth Avenue and North Elm Streets. Once in their possession, the Hollands set about making improvements. During the first summer they added more sleeping rooms followed by the addition of a veranda and an extensive kitchen. With their past restaurant experience and accompanied acclaim (as Libby Holland was known as an expert cook), they received an additional increase in patronage after their dining room was opened later that year.
They continually accommodated their guests with improvements. These included the addition of a building to house sample rooms in which salesmen staying at their establishment could display their wares, an ice house, laundry, livery, and a top notch staff. As per Mr. Holland's specifications, their custom-made horse bus was for the sole use of their guests and was exquisitely painted in a color scheme of cream and brown with gold trim. It sported the name, "Libby", in gold, of course. As Mrs. Holland wasn't in favor of going out most evenings, many of the stars engaged at the Opera House would grace her with private concerts at the Holland House.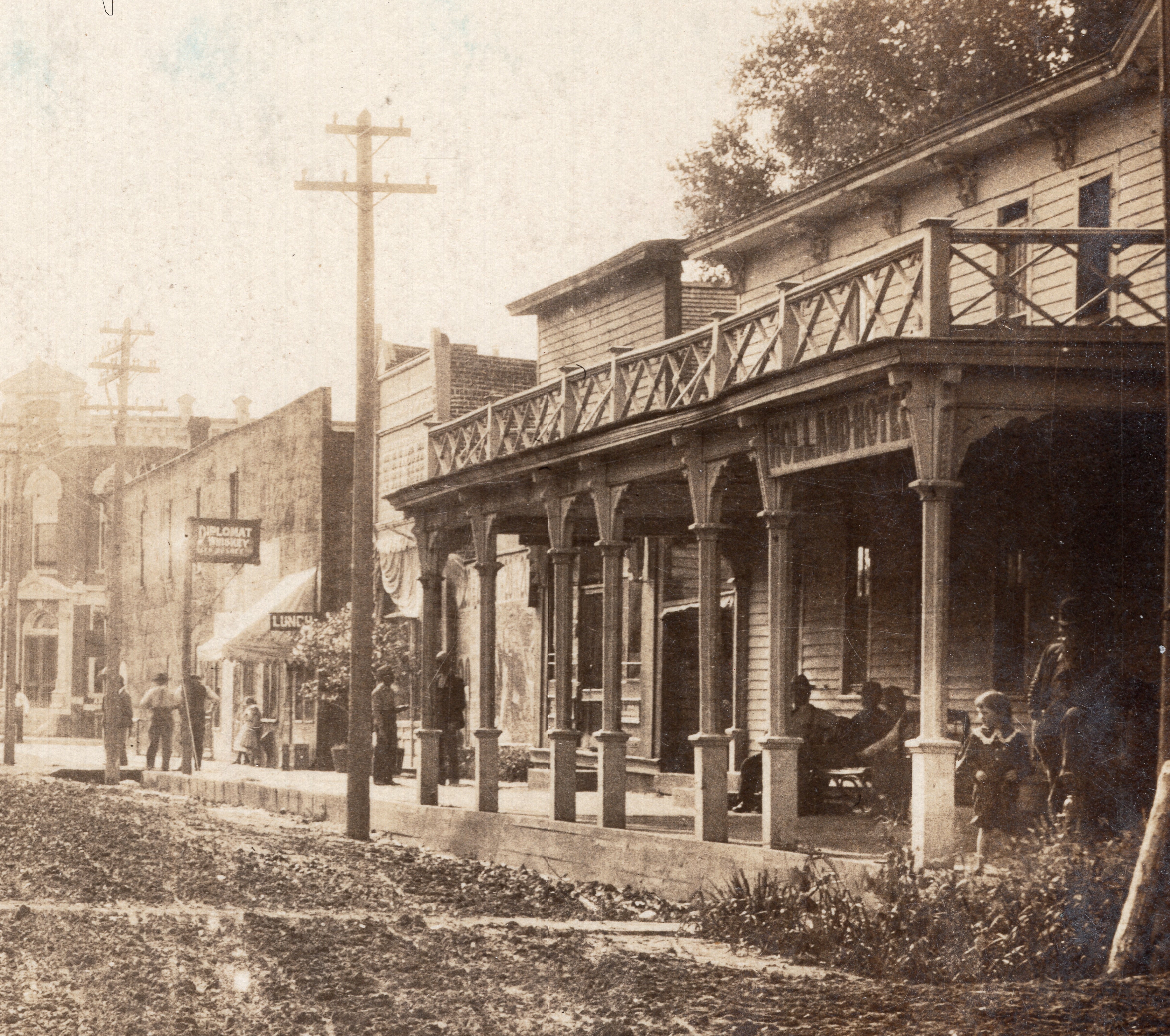 Mrs. Holland's work ethic was said to be unprecedented. It was reported that after returning from a trip to Omaha, she couldn't rest without first cleaning the place from top to bottom. It was also said that while away, she knew if husband George had indulged in the drink while back at home. Whatever the case, unparalleled top-notch amenities, coupled with the Hollands' geniality, made The Holland House the place to be in Red Cloud! At its prime, the hotel was fronted on four lots, had 25 rooms and measured 80' wide by 100 deep'.
After the departure of the Hollands, it was owned and operated by various proprietors, used as a second-hand store, a feed and seed facility, a creamery, and various other enterprises. Doyt Topham's Sinclair filling station was built on the corner and businesses such Valley Dairy owned by John and Fern Graves Tompkins operated out of the building to the west. These locations later became a veterinary clinic and bowling alley, respectively.
– by Suzi Yost Schulz